Having a baby is a beautiful experience. Or rather welcoming a baby is a beautiful experience. As a guy I couldn't, and wouldn't, even fathom a guess as to what you amazing women go through during pregnancy both physically and mentally. Us guys have it easy. We can just sit back eating Jaffa Cakes waiting for the new little person to arrive. It's very much a man's world.
But as everybody knows, giving birth is just the start of it. The demands on one's body can live long after the birth of a child and although most books and doctors may tell you that you'll be back to normal within six weeks this just isn't the case for most women.
Of course, I can only talk about my own wife in this situation but while being pregnant with our second child she developed Symphysis pubis dysfunction, or SPD which stayed with her for almost three years. For every day of those three years, she was in crippling agony.
Sometimes she was unable to walk, sometimes she was unable to get out of the bed, and sometimes she was consuming more medication than she was food. Three full years of chronic pain – multiple doctor visits, multiple nerve block procedures, multiple physiotherapists and oodles of pain medication but unfortunately nothing helped her.
Needless to say, it took its toll on her and if I'm being honest it took its toll on me too. Anyone who has suffered or is suffering from SPD will tell you just how painful and emotionally draining it is. Thankfully after the birth of our third child, the SPD went away and my fantastic wife is now more or less back to her original brilliant self.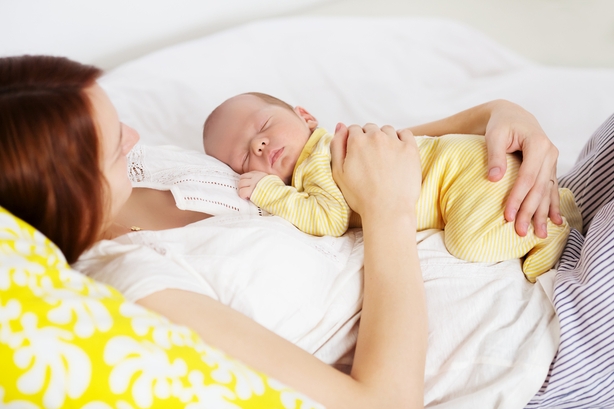 The reason I write about this is because I recently came across a study by Dr. Julie Wray – a researcher in Salford University in England – who interviewed numerous women at different stages of post-partum life in order to gain a unique insight into postnatal recovery.
During her research, Dr. Wray found that the standard six-week recovery period is a 'complete fantasy' and it can take a full year for a woman to recover from childbirth.
Physical recovery is just one aspect. Anybody who has a baby will know that the emotional shift and psychological effects to becoming a parent – even for a father – can be one of, if not, the toughest challenges.
The study found that hospital wards can have a negative impact on women's ability to recoup and celebrate the birth of their child, and realistic woman-friendly postnatal services are needed to help women with the transition of becoming a mother.
"Women feel that it takes much longer than six weeks to recover and they should be supported beyond the current six to eight weeks after birth," Wray explains. "The research shows that more realistic and woman-friendly postnatal services are needed."
I'm young enough to remember my own mother being in hospital for a week after the birth of my sister (we never ate as many portions of beans on toast as we did during that week. Thanks Dad!). The current generation of mums however now feel like they have to go home before they are ready. As well as this, many mums nowadays hold down full-time jobs outside of the home and have to return to work long before they might actually feel ready to do so. Am I right?
Dr. Wray thinks more and longer care of new mums is needed and thinks it is worrying so many new mums feel the pressure to get back on their feet so soon after childbirth
Do you agree with this? How long did it take you to feel back to normal after giving birth? Let us know your comments below.
Thanks
DD
---
Catch me on Facebook | @DigitalDadDiary |