Apart from the endless mess and the countless trains, planes and automobiles that you'll have in your home, here's what to expect and what you should know if you're a Mum or Mum-to-be of a boy. I have three…
1. Tolerate the Fart (and burp)
Thankfully my good wife grew up with two boys, so she's well equipped to deal with the potent mix of various human gasses. Kids think farting – or 'whizzpopping' as we call it – is funny, end of.
Obviously, there's a time and a place to fart/not to fart and we try our best to teach our boys this valuable etiquette. For instance, try not to fart in public and if you do, apologise (where appropriate) and try to get out of there quickly without laughing, and never fart under your duvet unless you 1) don't mind retching and passing out or 2) don't like the person next to you in the bed.
Regardless of whether you personally find farts funny or not, they will happen so get used to it and learn to tolerate the little people that do.
2. Willy fascination will start early
Boys practically play with their willies from birth. It's there, it's dangly and it's flexible. What more could they ask for?
For the rest of his life, this could be your son's best and most treasured friend (why do you think we have pet names for them?). Don't worry about this early fascination. It kind of never goes away (it's his manhood after all) so be thankful that your son is inquisitive and no doubt thankful to you for his 'dangly donger'.
Unfortunately no matter how fascinated they are with their 'little soldier' it' doesn't compute to them learning how to pee in the toilet properly…aka. the Tinkle Sprinkle
3. Get used to the Tinkle Sprinkle
Boys will sprinkle when they tinkle – i.e. urinate – on the toilet seat or bathroom floor etc. You'll have to get used to this. In fact, boys and pee go hand in hand (pardon the pun). Pee can go and will go everywhere and anywhere – e.g. floors, walls, plants, toys, shoes etc.
The older they get, the better their aim becomes, but with age comes greater range which in itself can be a problem. Keep wipes beside the toilet and whatever you do DON'T keep a toilet rug.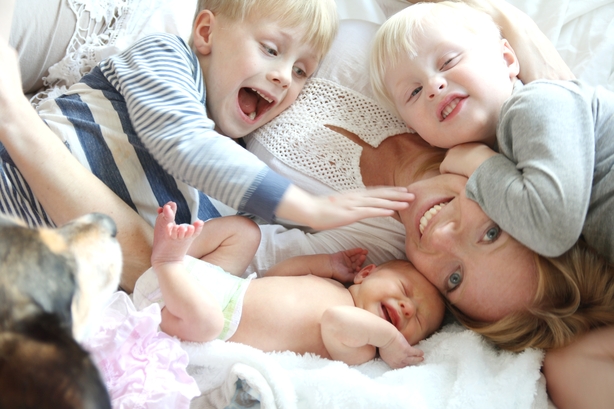 4. Safety standards go out the window
OK, so I'm the type of Dad that laughs and shouts 'hooray' when one of my boys falls or walks into a table, door etc. I don't do this because I'm mean or I enjoy seeing them hurt themselves. No, quite the opposite actually. I do it because like most kids, as soon as your child has an accident they turn around to see what your initial reaction is. And if it's a reaction of horror, angst, worry, or a complete overreaction, well then your child is going to overreact too – and most likely burst into tears.
I instead pretend it's a game, so that my reaction when they look at me is one of fun and silliness. No, it doesn't always work. Yes, your kids will most likely cry anyway, but your reaction will help massage the perceived seriousness of the accident.
Boys will be rough and tough. They'll climb furniture and trees. They'll jump off chairs and tables. They'll shoot each other with Nerf guns and most likely give each other wedgies when they are older. This is part and parcel of being a boy regardless of how odd and weird you think it is. Rethink your safety standards and try not to wrap your kid up in cotton wool, unless he needs it obviously.
Just keep the Band-Aids handy.
5. Accept the Full Monty
This goes hand-in-hand (sorry again) with the 'Dangly Donger'. Boys love to parade around in the nude – well at least my boys do anyway – whether it's the full monty or just panning out watching RTÉjr in their boxer shorts.
As soon as they are able to dress and undress themselves, their inner Chippendale is released and unfortunately there's no going back. Embrace it and let them have fun.
Just don't ask where they got it from.
6. Don't compare Apples to Oranges
Boys tend to be a bit slower and lazier than girls when reaching milestones. Apparently, I was 21 months old before I started to walk and guess what – Thing 2 was 18 months old too. My goddaughter was only 12 months before she started to walk, so give your little man all the the encouragement, support and time he needs.
This goes for potty training too – we still have a nappy loving 3-year-old who hasn't cottoned on.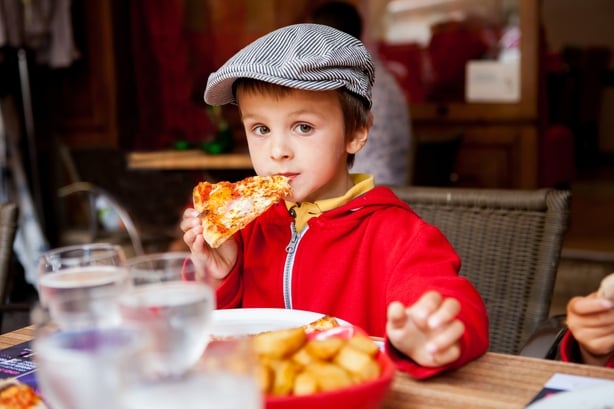 7. Compare Apples to Oranges
…when it comes to drama and tantrums.
Boys, just like girls can throw the ultimate hissy fits over the smallest of issues.  'That's my ninja turtle', 'no that's my Ninja turtle' or 'I wanted to sit there…' etc etc.
A tantrum is a tantrum and my boys are experts at stomping, shouting, door slamming, crying and 'you're not my friend-ing'.  True, boys can be more easy-going and agreeable but don't let anyone fool you into thinking that they aren't dramatic.
8. Stock up on food.
Boys are active. Active boys get hungry. Hungry boys get cranky. Parents hate cranky. Cranky loves food… this is an endless cycle.
As your boys get bigger and bolder, they become little eating robots and they'll want to eat more and more. the fridge will be continually raided so keep it stocked up and keep cranky at bay.
9. They will adore you.
When our friends heard that we were having a third boy, nearly everyone sympathetically patted me on the back and said that my wife lucked out and that she would be spoiled by 'her boys' for forever and a day. Me, on the other hand, would be tossed to the 'old-age scrapheap' because I don't have a daughter and thus I'd be feeding off scraps for the rest of my life.
A slight exaggeration of course (I hope) but my three boys absolutely idolise their Mum (and rightly so) and there really is no bond like it.
I'll no doubt be relegated to the point where I'm being bought crappy socks for Christmas and my birthday while mum gets pampered but I'm OK with that, kind of.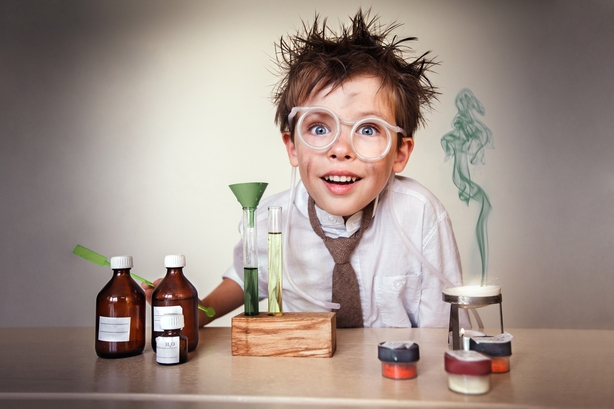 10. Expect the goofy
If you watch Modern Family, then imagine a mini-Phil Dunphy. Boys will be goofy, quirky, weird, and eccentric – and that's perfectly OK. Be prepared for it. I guarantee you'll be called (or have been called) poopy head, poopy pants or smelly pants at least once. Am I right? Sure I was called Moo-head (a first for me) only last week by Thing 1 because I forgot to put a spoon in his lunchbox. Silly Daddy.
Boys will have the oddest conversations with other kids and they'll play the strangest games but again that's OK. I love quirky. I love eccentricity and you'll find me laughing all day long at home (and even joining in) with my crazy boys.
Why be just another brick in the wall, after all?
Man, I love them.
DD
Catch me on: Facebook |t: @DigitalDadDiary
---
Come back next week for my next installment. In the meantime, if you have any funny stories or topics that you'd like discussed feel free to get in touch.